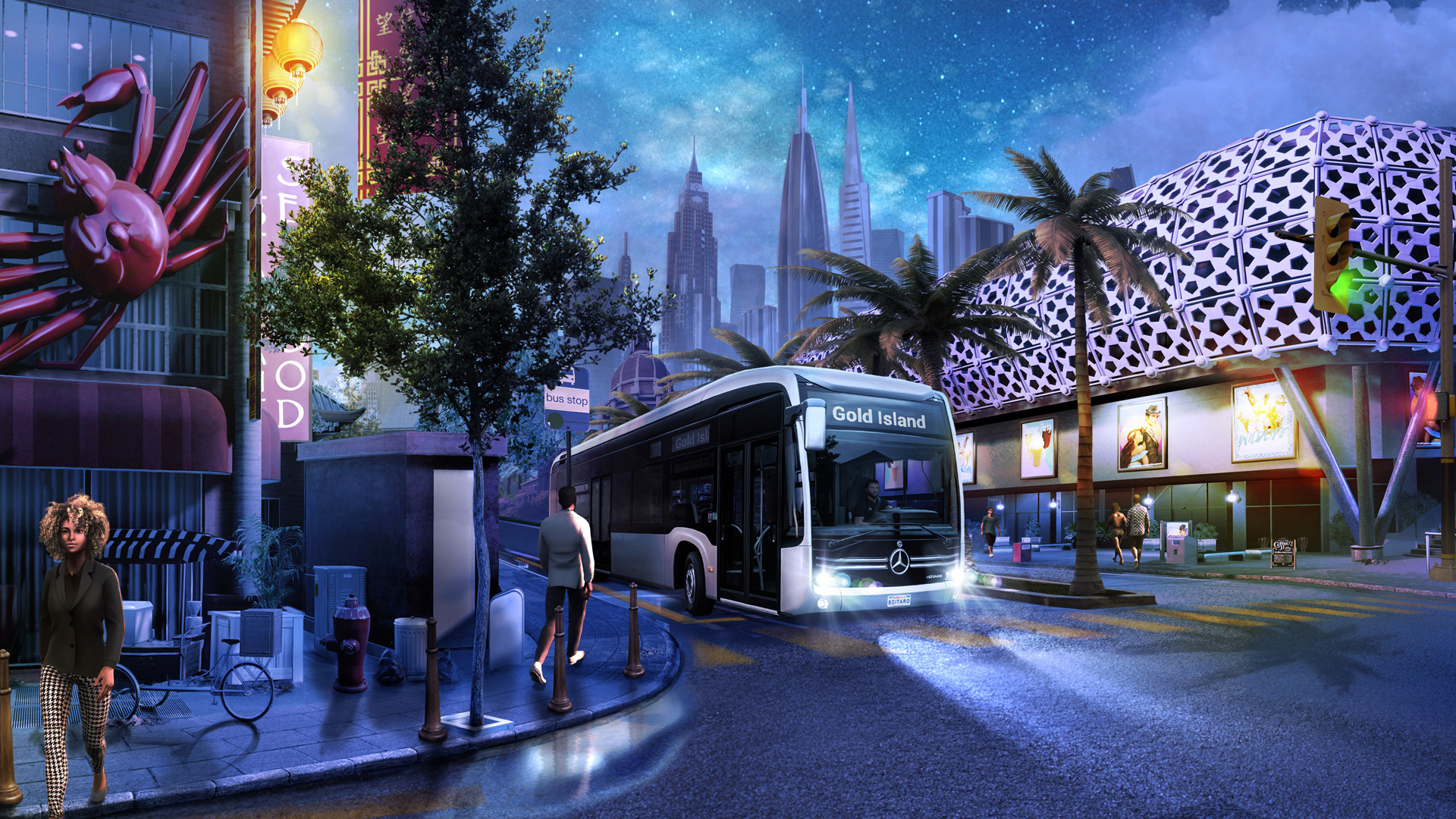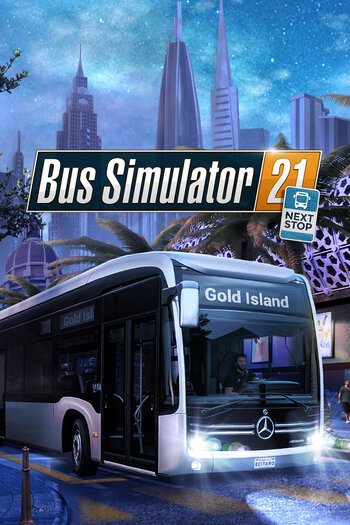 Please choose a platform:
Achievements
Online Multi-Player
Single-Player
Full Controller support
In-App Purchases
Online Co-op
Buy the Standard Edition today and get a free upgrade to the Next Stop Edition coming May 23rd, 2023.
It's your stop! Bus Simulator 21 Next Stop is here! Enjoy many game improvements and a brand-new game mode with this comprehensive update. Career Mode combines Sandbox Mode with the campaign's economic system. You have access to all the bus stops and bus models right from the start of the game and don't have to unlock everything gradually by completing missions.

In addition to the Next Stop update, the free, official map extension DLC is coming to Steam. Look forward to a new area in the north of the "Angel Shores" North American map. Get the free DLC now and expand your gameplay! This major update adds a brand-new career mode to the game. Includes bug fixes and game improvements for smoother gameplay. Next Stop comes with an optional free map extension DLC with lots of new tasks for owners of the main game.
For Bus Simulator 21 30 buses by international, well-known manufacturers, such as Volvo, Alexander Dennis, Scania, BYD, Grande West, and Blue Bird have been licensed in addition to the popular brands already included in the preceding installment (Mercedes-Benz, Setra, IVECO BUS, and MAN).
• In addition to classic rigid and articulated buses, this new installment of the series also allows you to drive a double-decker bus as well as enjoy the future of public transport: the e-bus!
• Two huge, lively environments in the USA and Europe with an even greater open-world approach will make you itch to explore your surroundings
• Drive alone or with friends in the cooperative multiplayer mode
• Optional, refined management features such as setting up detailed timetables, visiting bus dealers on the map, or planning efficient routes, that take into account the number of passengers at specific times, create an even deeper gameplay experience
• Different difficulty levels and play modes are available for a wide range of player types.
• More realism thanks to improved graphics, new dynamic weather, a day-night cycle, and a new AI for pedestrians and traffic
• Faithfully recreated bus sounds and a comprehensive, voiced tutorial and passenger dialogues in English and German for even better atmosphere and more fun
• The new character creator has more than 15,000 design combinations for you to customize your bus driver's body shape, clothes, skin color, hair, and much more.
• Less time in menus and more time on the road thanks to freely usable convenience features such as fast travel, fast forwarding time, and directly taking over AI buses in your own fleet
• Various customization options: Personalize your buses' surfaces with different colors, patterns, and ads; activate and deactivate the density of potholes in the roads, enable or disable the operation of the ticket machine, and much more
• Supports popular steering wheels, gamepads, Tobii Eye Tracking, and TrackIR.
• Master challenging traffic situations: narrow roads, oncoming traffic, serpentines, a busy bus terminal, driving at night, road works, overland drives, potholes, traffic jams, traffic obstacles, speed bumps, and much more
• Lifelike experience with different events in the bus, such as a soiled interior, special requests from passengers, fare dodgers, loud music, and blocked bus stops
Developer: stillalive studios

© 2023 Published and distributed by astragon Entertainment GmbH. Developed by stillalive studios GmbH. Bus Simulator, Bus Simulator 21, astragon, astragon Entertainment and its logos are trademarks or registered trademarks of astragon Entertainment GmbH. All intellectual property relating to the buses and bus equipment, and associated brands and imagery therefore (including trademarks and/or copyrighted materials) featured in the game are the property of their respective companies. The buses in this game may be different from the actual products in shapes, colours and performance. All rights reserved. All other names, trademarks and logos are property of their respective owners.

DLC included in this Edition