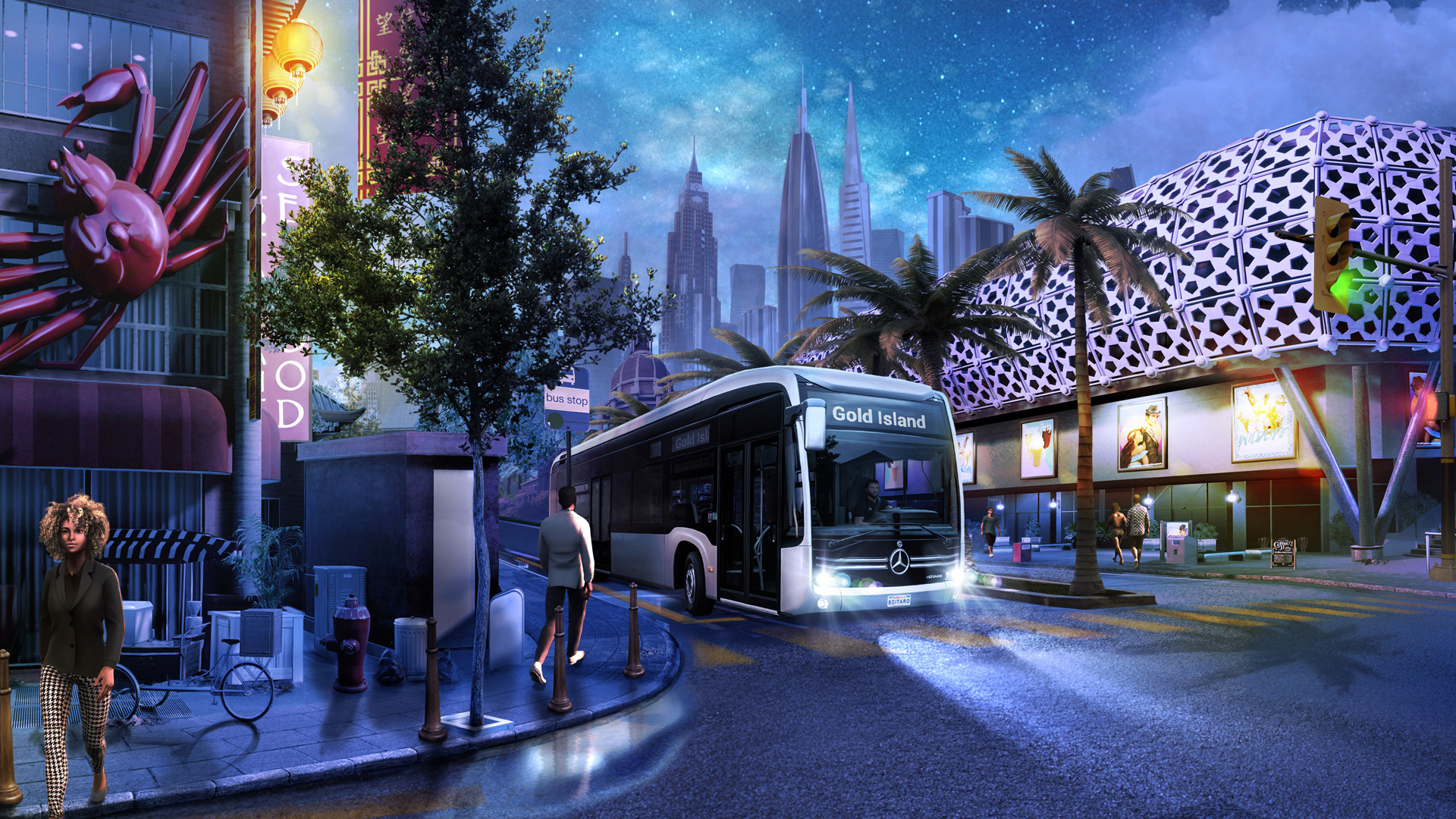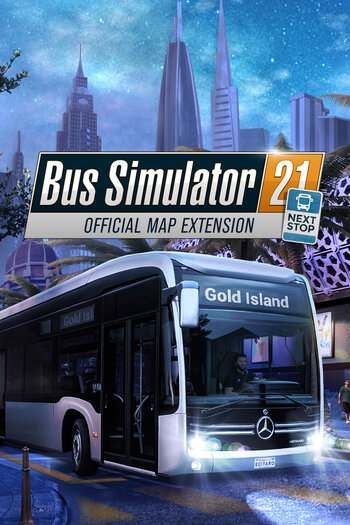 Please choose a platform:
Bus Simulator 21 Next Stop – Official Map Extension expands the "Angel Shores" map of Bus Simulator 21 by a huge new area in the north. Players can look forward to a mountainous nature reserve with its idyllic lakes, forests and villages. It contains numerous new campaign missions, new bus stops and a new feature in wild animals crossing! So be careful when driving through the impressive landscapes!

The Map Expansion DLC is free for all owners of Bus Simulator 21 and Bus Simulator 21 Next Stop – Gold Edition. It's part of the big Next Stop update which brings numerous improvements and a brand-new career mode to the game. It is also free for everyone who owns Bus Simulator 21 and its new Gold Edition.
New huge area on US map "Angel Shores"
New missions
New feature: wild animals crossing
Developer: stillalive studios

© 2023 Published and distributed by astragon Entertainment GmbH. Developed by stillalive studios GmbH. Bus Simulator, Bus Simulator 21, astragon, astragon Entertainment and its logos are trademarks or registered trademarks of astragon Entertainment GmbH. All intellectual property relating to the buses and bus equipment, and associated brands and imagery therefore (including trademarks and/or copyrighted materials) featured in the game are the property of their respective companies. The buses in this game may be different from the actual products in shapes, colours and performance. All rights reserved. All other names, trademarks and logos are property of their respective owners.