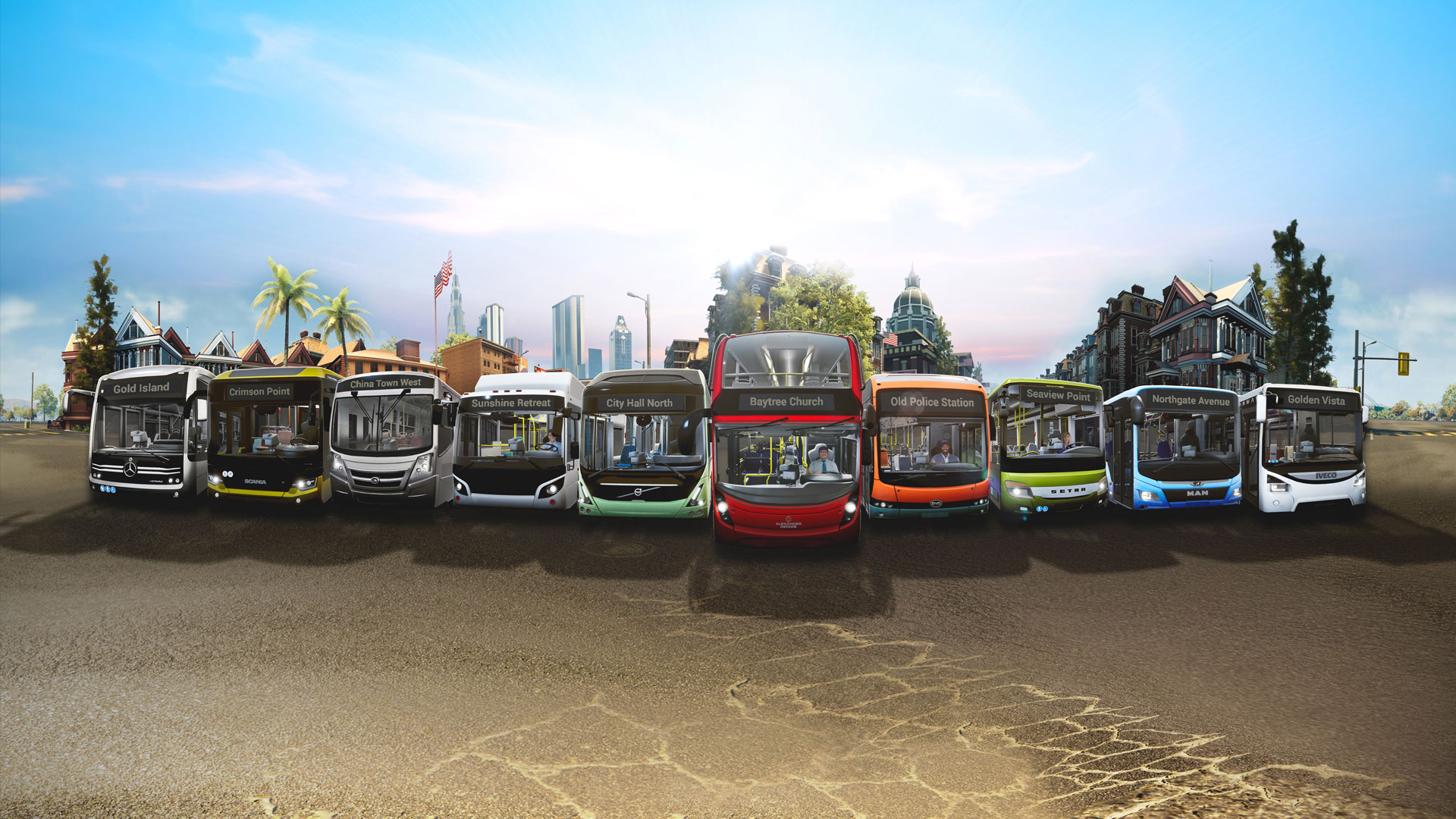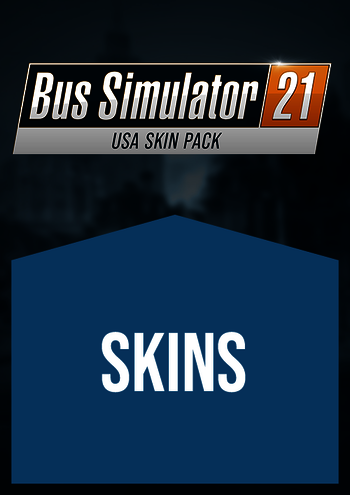 Please choose a platform:
This collection of 10 unique paint jobs opens the door to a land of unlimited visual opportunities while you drive the streets of Angel Shores and Seaside Valley.
The list of "USA – Paint Jobs" includes:
• Cowboy country
• Canyon
• Eagle
• Stars & stripes I
• Stars & stripes II
• Stars & stripes III
• City styles I
• City styles II
• Popart statue
• USA - USA - USA

All paint jobs are fully compatible with all buses, including articulated, double-decker, and e-buses. If you decorate your bus with these skins, the residents of the beautiful cities of Seaside Valley and Angel Shores will immediately know that you are a fan of the USA, no matter which roads you take.
This DLC Pack contains 10 USA Skins for you busses
The Full Game is not included
Developer: stillalive studios

© 2021 Published and distributed by astragon Entertainment GmbH. Developed by stillalive studios GmbH. Bus Simulator, Bus Simulator 21, astragon, astragon Entertainment and its logos are trademarks or registered trademarks of astragon Entertainment GmbH. "Mercedes-Benz" and "Three pointed star in a ring" are trademarks of Daimler AG and used under license by astragon Entertainment GmbH. "Setra" and "K im Kreis" are trademarks of EvoBus GmbH and used under license by astragon Entertainment GmbH. Manufactured under licence of MAN, Alexander Dennis Limited, BYD, Blue Bird and Grande West Transportation. IVECO BUS and URBANWAY are trademarks owned by IVECO S.p.A. and used under license by astragon Entertainment GmbH.THE SCANIA DESIGN, TRADEMARK, LOGOTYPE AND WORDMARK IS USED UNDER LICENSE FROM SCANIA CV AB. The VOLVO trademarks (word and device), other related trademarks, if applicable, and the Volvo designs are licensed by the AB Volvo Group. Unreal® is a trademark or registered trademark of Epic Games, Inc. in the United States of America and elsewhere. The buses in this game may be different from the actual products in shapes, colours and performance. All other names, trademarks and logos are property of their respective owners. All rights reserved.