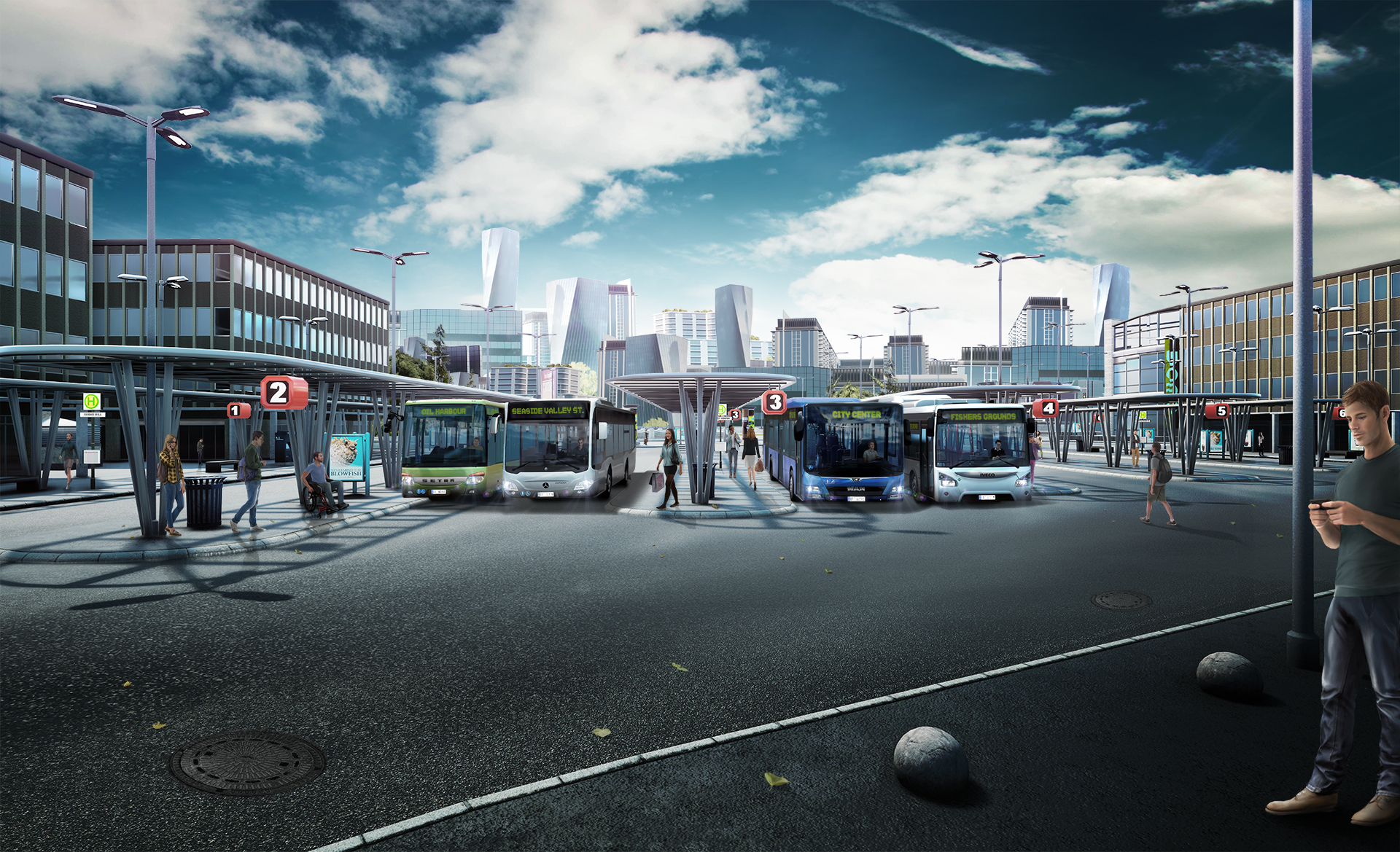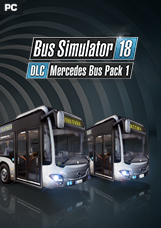 Bus Simulator 18 - Mercedes Benz Bus Pack 1
Please choose a platform:
Bus Simulator 18 - Mercedes Benz Bus Pack 1
BEFORE YOU BUY: PLEASE NOTE THAT THIS IS AN EXPANSION PACK. IT REQUIRES THE FULL GAME OF BUS SIMULATOR 18! Before you buy: Please note that the purchased product will contain a Steam-key. After the purchase you will receive the key with all needed instructions via e-mail.

Attention all Seaside Valley bus drivers! Do you want to upgrade your fleet – preferably with brand-new buses? Have you been eagerly anticipating new Mercedes-Benz models? Then this is the perfect expansion pack for you!

This Bus Simulator DLC includes three new buses licensed from Mercedes-Benz!

The 5-door Mercedes Benz CapaCity boasts 44 seats and a length of 19.73 meters. For those who prefer an even longer bus, there is the 5-door CapaCity L. Boasting 45 seats and a proud length of 21 meters, it is Europe's most spacious single-articulated city bus.

The Mercedes Benz Bus Pack 1 also includes a 12.1-meter, 3-door, 33-seater Citaro O 530 – a maneuverable and flexible city bus, which has been requested by the community many times and which is now making its way into the game.

This Bus Simulator DLC requires the main game.

Expand your Bus Simulator game experience with the Mercedes-Benz Bus Pack 1 DLC and access 3 unique buses for your fleet.
Three faithfully reproduced, officially licensed Mercedes Benz city bus models
Mercedes Benz CapaCity: articulated, 19.73 meters, 4 axles, 5 doors
Mercedes Benz CapaCity L: articulated, 21 meters, 4 axles, 5 doors
Mercedes Benz Citaro O 530: rigid, 12.1 meters, 2 axles, 3 doors
Developer: stillalive studios