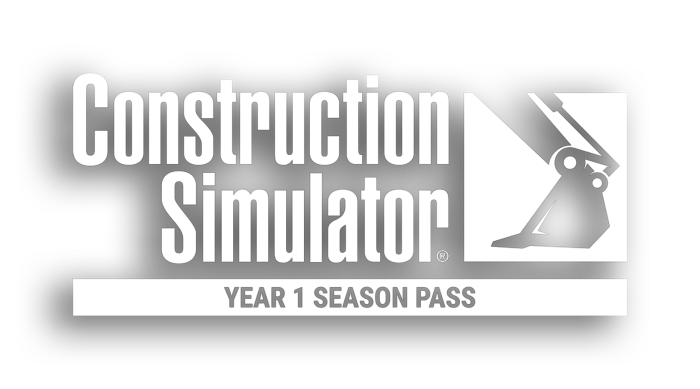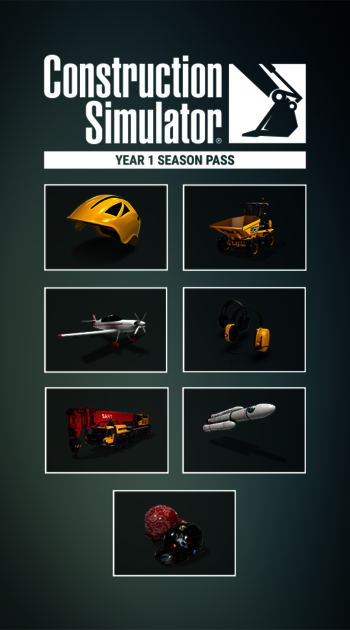 Please choose a platform:
Expand your Construction Simulator experience with the Year 1 Season Pass! It includes 21 brand-new machines, new mission campaigns, two cosmetic packages as DLCs, and a season pass helmet – all in one package.
The Year 1 Season Pass contains:
Exclusive Season Pass Helmet – available now!
JCB Pack with 6 brand-new machines
Cosmetic Pack #1, including two helmets, new safety glasses, and additional ear protection for your avatar
A new campaign playable in both the US and EU map
Cosmetic Pack #2, including new skins for helmets
Machine Pack that introduces a new brand with 15 machines
New map with extensive new campaigns
©2023 astragon Entertainment GmbH. ©2023 weltenbauer. Software Entwicklung GmbH. Published and distributed by astragon Entertainment GmbH. Developed by weltenbauer. Software Entwicklung GmbH. Construction Simulator, astragon , astragon Entertainment and its logos are trademarks or registered trademarks of astragon Entertainment GmbH. weltenbauer., weltenbauer. Software Entwicklung GmbH and its logos are trademarks or registered trademarks of weltenbauer. The machines in this game may be different from the actual products in shapes, colours and performance. All other intellectual property relating to the trucks, machines, construction equipment, associated brands and imagery (including trademarks and/or copyrighted materials) featured in the game are therefore the property of their respective companies. All rights reserved."PlayStation Family Mark", "PlayStation", "PS5 logo", "PS5", "PS4 logo" and "PS4" are registered trademarks or trademarks of Sony Interactive Entertainment Inc. Microsoft, the Xbox Sphere mark, the Series X logo, Series S logo, Series X|S logo, Xbox One and Xbox Series X, Xbox Series S, and Xbox Series X|S are trademarks of the Microsoft group of companies.