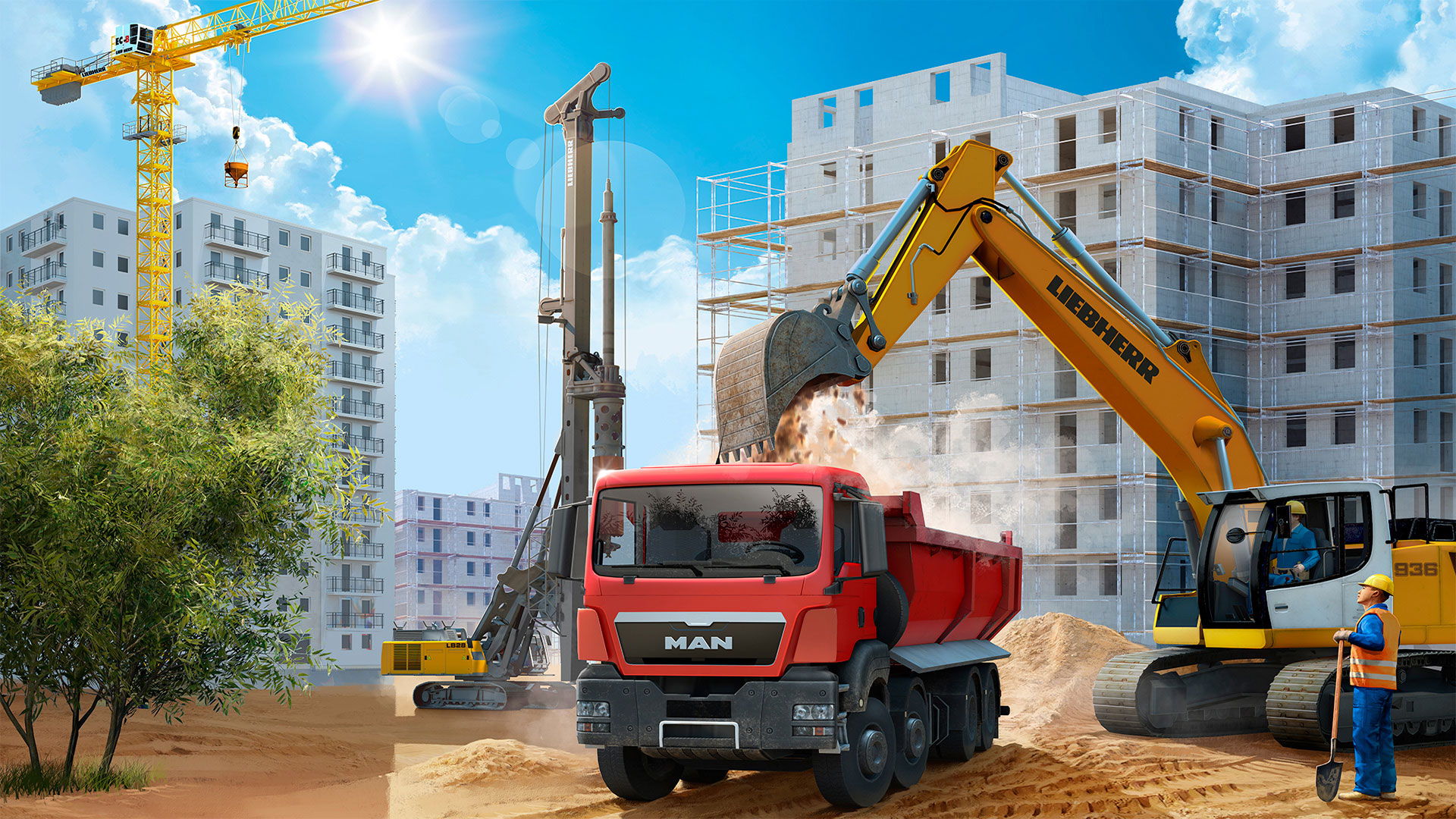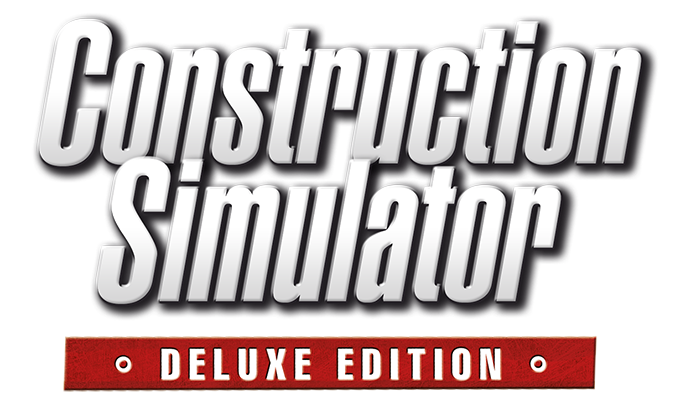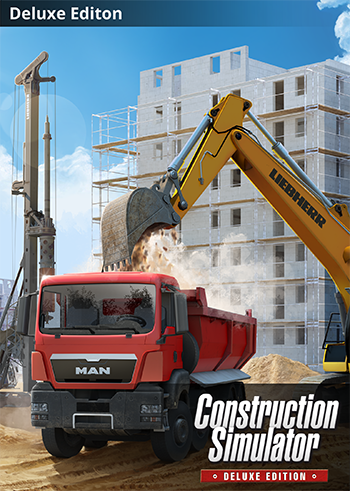 Construction Simulator 2015
Please choose a platform:
Achievements
Cloud
Cross-Platform Multiplayer
Full Controller support
Single-Player
Workshop
Please note that the purchased product will contain a Steam-key. After the purchase you will receive the key with all needed instructions via e-mail.

Construction Simulator: Deluxe Edition contains the full version of the popular Construction-Simulator and eight expansion packs: LIEBHERR® 150 EC-B, LIEBHERR® LB 28, Vertical Skyline, LIEBHERR® LR 1300, St. John's Hospital Fuchsberg, LIEBHERR® LTM 1300 6.2, LIEBHERR® HTM 1204 ZA, LIEBHERR® A 918.

More than 20 realistic construction vehicles, including original machines and trucks manufactured by LIEBHERR®, MAN®, and STILL®, as well as various trailers for the true-to-life MAN® tractor truck are all included together in one package for the first time in the Construction-SimulatorDeluxe Edition. The already extensive motor pool of the core game has been significantly expanded with the Liebherr® LB 28 drilling rig, complete with new functions, as well as the Liebherr® LR 1300 crawler crane, the Liebherr® 150 EC-B flat top crane, and the escort vehicle for heavy loads as well as the new DLC vehicles: the wheeled excavator LIEBHERR® A 918, the LIEBHERR® R 956 crawler excavator, the LIEBHERR® LTM 1300 6.2 mobile crane and the MAN® TGX D38 truck.

In this game, the developers have paid special attention to creating a game with a realistic feel, whether the player is working on projects or operating vehicles. You can, for example, operate a digger with two joysticks using SAE controls! Common gamepads and steering wheels are also supported. Explore an expansive, open world with various towns, fields, and even a highway – alone or with friends in multiplayer mode! If you are successful, then even larger and more lucrative contracts will become available, as well as a new company premises and even more exciting opportunities. Adding to the more than 200 missions included in the original version of the game, the Deluxe Edition includes additional highlights such as a much requested bridge construction mission and various high-rise building projects! Are these vehicles and missions not enough for you? The developer weltenbauer. has also included their own Construction Kit, which is a powerful tool that will allow you to create your own game content that can be comfortably managed through Steamworks. The barrier to enter into the world of modding is not particularly high – all you really need is a 3D graphics program like Blender or Gimp, as well as the free version of Unity3D.
More than 20 true-to-life construction machines made by LIEBHERR®, MAN® and STILL®
More than 200 tasks, now with drilling missions, high-rise buildings, and bridge construction
Realistic vehicle controls, e.g. SAE controls for excavators are supported
Cooperative multiplayer mode
For beginners and pros: freely switch between arcade and pro controls
Gigantic, freely navigable world with varied areas and city quarters
For tinkerers: the modding of construction sites and vehicles fully supported
Experience system with levels unlocks special missions
A wide variety of gamepads, steering wheels, and joysticks are supported
Operating System: Windows 7/8/10
Processor: Dual or quad core processor with 3 GHz or better
RAM: 4 GB
Graphics Card: DirectX 9 compatible graphics card with 2 GB+ RAM (Geforce GTX 660 or better | ATI Radeon HD 68xx, 77xx or better)
DirectX: Version 9.0
Network Connection: Broadband internet connection
Hard Drive Space: 4.5 GB
© 2017 astragon Entertainment GmbH & weltenbauer. Software Entwicklungs GmbH. Published and distributed by astragon Entertainment GmbH. Construction Simulator, astragon, astragon Entertainment and its logos are trademarks or registered trademarks of astragon Entertainment GmbH. weltenbauer., weltenbauer. Software Entwicklungs GmbH and its logos are trademarks or registered trademarks of weltenbauer. Software Entwicklungs GmbH. All rights reserved. All other names, trademarks and logos are property of their respective owners.