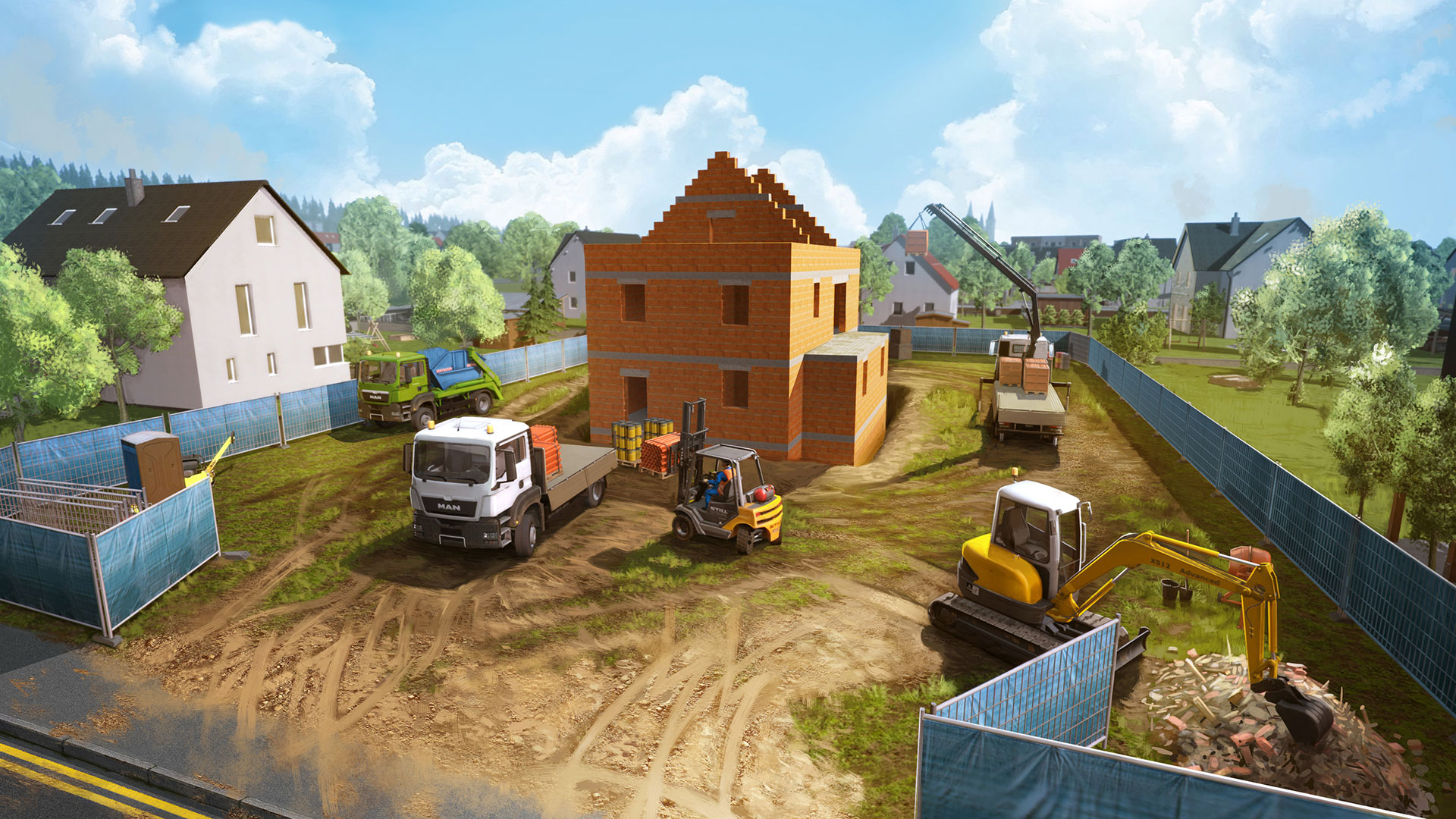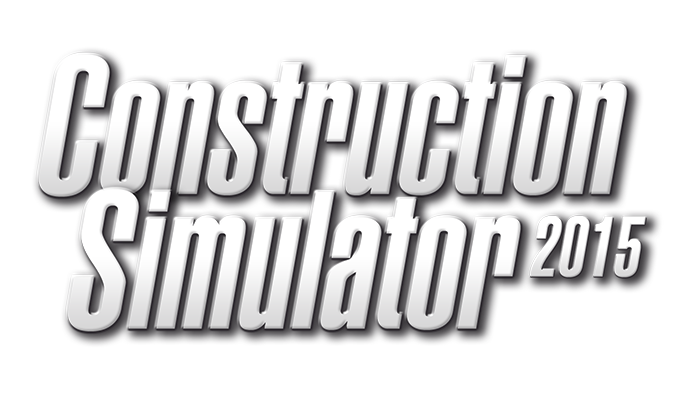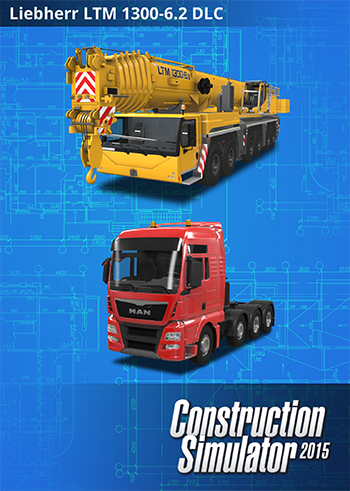 Construction Simulator 2015 - Liebherr LTM 1300 6.2
Please choose a platform:
Construction Simulator 2015 - Liebherr LTM 1300 6.2
BEFORE YOU BUY: PLEASE NOTE THAT THIS IS AN EXPANSION PACK. IT REQUIRES THE FULL GAME OF CONSTRUCTION SIMULATOR 2015! Please note that the purchased product will contain a Steam-key. After the purchase you will receive the key with all needed instructions via e-mail.
The sixth official expansion for Construction Simulator 2015 is all about the transportation of really heavy equipment. Silos, cell towers, a yacht, a large turbine and even an old steam engine all need to be delivered from various locations in the game world to their respective destinations. In line with this, the fleet is being expanded to include the LIEBHERR® LTM 1300-6.2 mobile crane with its 300 t. max. lifting capacity and the MAN® TGX D38 four-axle tractor.
You can play the Liebherr® LTM 1300 6.2 expansion in campaign mode, as well as in multiplayer with up to four other players. You'll be able to find the new vehicles at the vehicle dealer after downloading the expansion. Remember to make sure that you also have enough in-game money to purchase the vehicles. The new missions can be accessed from your contracts menu.
You don't necessarily have to purchase the expansion to continue playing with your friends in multiplayer mode. However, you won't be able to use the new vehicles or start the new contracts yourself.
New vehicle: LIEBHERR® LTM 1300-6.2 mobile crane with 300 t. max. lifting capacity
New vehicle: MAN® TGX D38 four-axle tractor
13 extensive heavy transport missions with 6 different freights