Martin Wortmann is now Head of International and Digital Sales at astragon Entertainment. In this role, he is responsible for the worldwide digital sales of well-known astragon working simulation brands such as Construction Simulator, Bus Simulator, Police Simulator and Firefighting Simulator.
Martin Wortmann can look back on more than 13 years of experience in the video game and entertainment industry. His stops include Nintendo, the Deutsche Telekom and Gamesrocket. At Gamesrocket, he gained experience in the digital distribution of video games as managing director. Most recently, Wortmann worked for the electrical engineering manufacturer MEDION, where he is taking on the position of Director Digital Business Development. In this role, Martin was also responsible for digital Gaming online distribution for MEDION as well as the partners ALDI and Lenovo USA. Additionally, he developed successful marketing and influencer campaigns for the company's "Gaming" division.
Our CEO Julia Pfiffer comments: "We are very pleased to welcome Martin, an extremely experienced employee. We appreciate his years of expertise in digital sales, which he proved in his previous roles. For us as an international publisher, it is precisely this digital distribution that is an important pillar of our success - today, but especially in the future. We are confident that Martin will help us achieve the goals we have set and look forward to working together."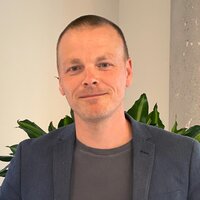 "What Julia Pfiffer and Tim Schmitz, as well as the entire team, have achieved with astragon in recent years is impressive and I can only tip my hat to this achievement. With Team17 PLC, they have also been able to gain the perfect partner for the next steps. After 13 years of trading in the digital games sector, I am now very much looking forward to taking on responsibility at astragon on the side of the license holder and being able to contribute my entire experience." says Martin Wortmann.