With Construction Simulator® – JCB Pack, we are happy to provide the second vehicle expansion for the successful Construction Simulator® for PC, PlayStation®5, PlayStation®4, Xbox Series X|S und Xbox One. The new DLC is now available in digital stores and brings no less than six new vehicles from the globally popular manufacturer JCB into the game!
The official trailer for Construction Simulator® – JCB Pack is available for viewing here:
Thanks to the partnership with the British manufacturer JCB, fans of heavy construction machinery can now look forward to 6 brand-new, officially licensed and lovingly modeled vehicles for the popular simulation game. The Construction Simulator® – JCB Pack expands the main game with the following machines:
JCB 1CXT (Backhoe Loader): The 1CXT is a versatile backhoe loader with excellent material handling and excavation capabilities. The compact tracked loader is particularly notable for its small size and maneuverability.
JCB 4CX (Backhoe Loader): The large, four-wheel drive 4CX backhoe loader combines tremendous power, comfort, and efficiency – this machine can handle loading operations like no other.
JCB 220X (Tracked Excavator): With an operating weight of more than 21 tons, the 220X is a machine that doesn't just look strong – it is strong. Of course, maximum driving comfort, low noise levels and sensitive controls are not to be missed here either.
JCB 457 (Wheel Loader): Fully productive, fully powered. This powerful and flexible wheel loader lives up to this motto!
JCB 540-180 HI-VIZ (Telescopic Handler): The JCB 540-180 HI-VIZ offers excellent visibility for the operator and thus also high productivity – both when stacking and loading as well as when placing!
JCB 6T-2 (Site Dumper): The JCB 6T-2 is the smallest and most maneuverable dump truck in the game so far – small and agile but also extremely powerful and productive.
The Construction Simulator® – JCB Pack is now available as a digital download at a price of 9.99 EUR (SRP) on PC, PlayStation®5, PlayStation®4, Xbox Series X|S and Xbox One. Alternatively, the vehicle pack can be purchased in a bundle with further DLCs as part of the Construction Simulator® – Year 1 Season Pass, which is available for 32.99 EUR (SRP) on Steam, on the PlayStation® Store as well as in the Xbox Store.
Construction Simulator® shop:
https://shop.construction-simulator.com

Please visit us at:
Homepage: https://www.construction-simulator.com/
Facebook: https://www.facebook.com/ConSimGame/
Twitter: https://twitter.com/ConSimGame
Instagram: https://www.instagram.com/ConSimGame/
Discord: https://discord.gg/astragon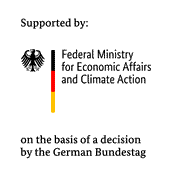 The JCB Pack, the official map extension, the additional vehicle pack and the new campaign map for Construction Simulator are developed with the support of "Federal funding for video games" of the German Federal Ministery for Economic Affairs and Climate Action.