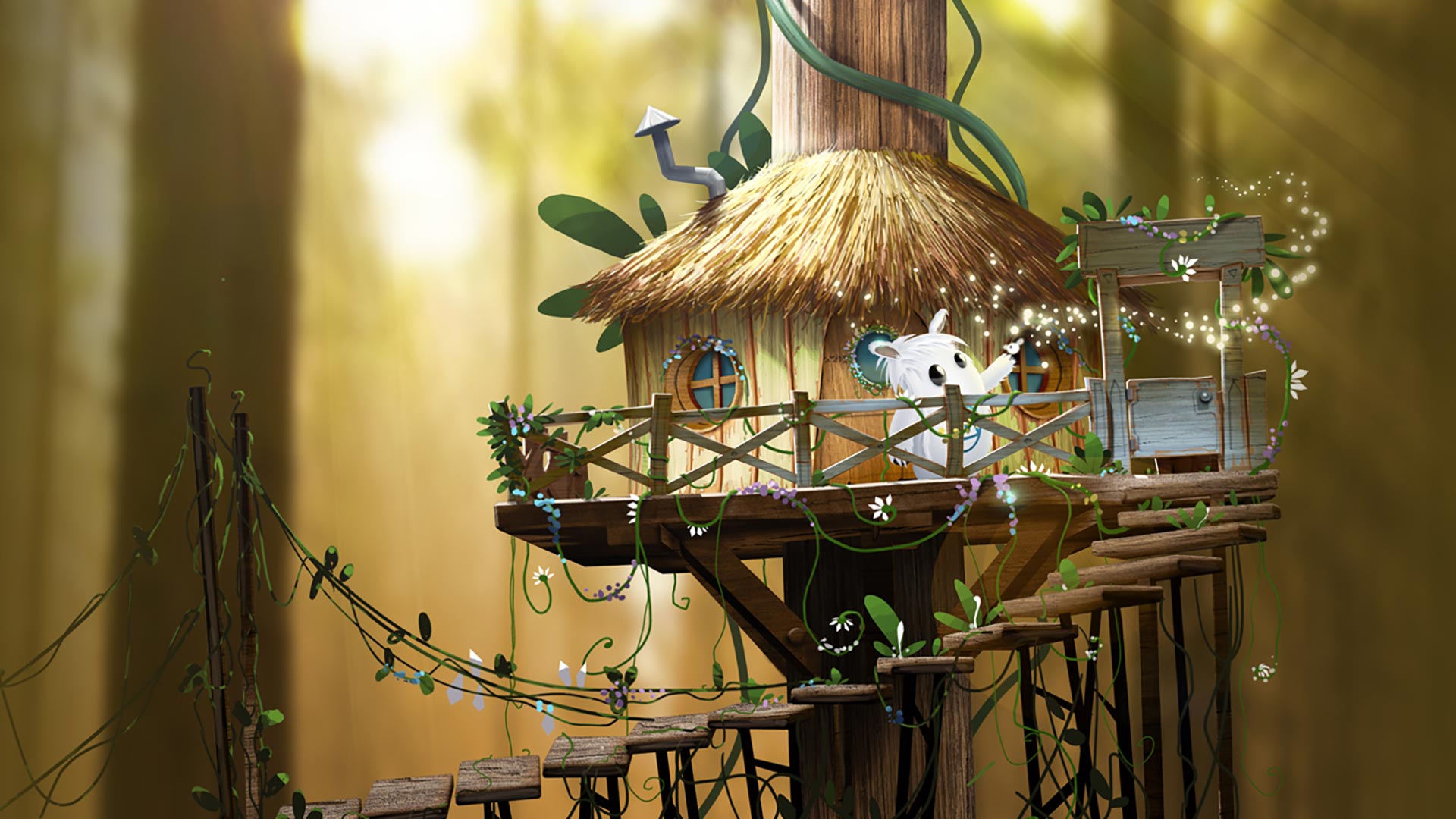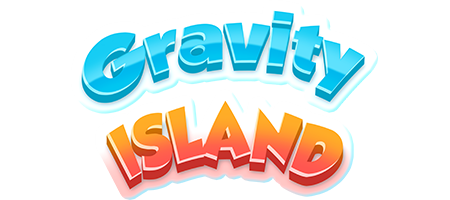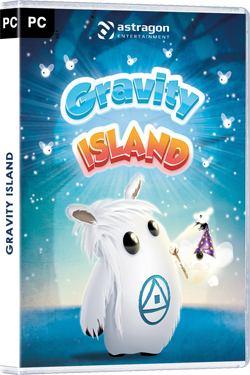 Please choose a platform:
Achievements
Single-Player
Trading Cards
Partial Controller support
Please note that the purchased product will contain a Steam-key. After the purchase you will receive the key with all needed instructions via e-mail.
Gravity Island is a loveable, colorful platform game that will really put your skills to the test. Shiro is an unbelievably cute, cuddly creature that loves collecting magical fireflies. One day, the magic lantern in which he kept his magnificent little creatures broke, and they all flew away. Shiro was heartbroken. Join Shiro and his friend Seraphin, an expert magician, on an epic adventure to bring all of the Lumies home safe and sound.
But don't waste any time! Without the magical Lumies, your powers to influence gravity will get weaker and weaker, and eventually disappear altogether.
But this is more easily said than done. The Lumies are scattered all over magical Gravity Island, and cannot find their way home on their own. Help Shiro gather his little luminous friends in over 80 different levels, and use your powerful gravitation abilities to get through the trickiest levels unscathed. Sometimes everything is upside down, and it is up to you to decide how best to successfully master a level.
In the Jungle World, you have to take care to avoid biting tendrils that would like nothing more than a magical feast. In the Fire World, you have to tread carefully to keep from burning your little feet. In the Ice World, on the other hand, is it really icy, and you have to avoid slippery surfaces that can send you careening into deep chasms. So be careful! In the magical Dream World, things are very busy, as all of the dreams that people lose eventually wind up here and help regenerate the island.
Seraphin acts as your wise friend and counselor. If you do not know what to do next, he will help you. Gravity Island is a charming, enchanting 2D platform game that is easy for people of all ages to play, but difficult to master. Gravity Island offers an unrivaled adventure—are you coming along?
Loveable, charming 2D platform game
Meet Shiro, an unbelievably cute adventurer
80 levels, each with a unique style
Explore four diverse worlds
The fantastic soundtrack will carry you away
Avoid traps and dangers by using magical powers that enable Shiro to walk on walls and ceilings
Help Shiro gather his magical friends!
Fun for all ages
Includes achievements
Controller support
OS: Windows 7 / 8 / 10 (with 32 or 64 Bit)
Processor: Intel Core2 6600 with 2,4 GHz oder comparable
RAM: 2 GB
Graphics: Radeon HD 4850 (512 MB VRam) or comparable
DirectX: DirectX 9
HDD: 80 MB
Developer: ILIKESCIFI Games

© 2016 astragon Entertainment GmbH. Gravity Island is a trademark of astragon Entertainment GmbH registered in Germany and other countries. © 2016 ILIKESCIFI Games. © 2016 Clemént Willay Games. All other registered trademarks or trademarks are property of their respective owners.