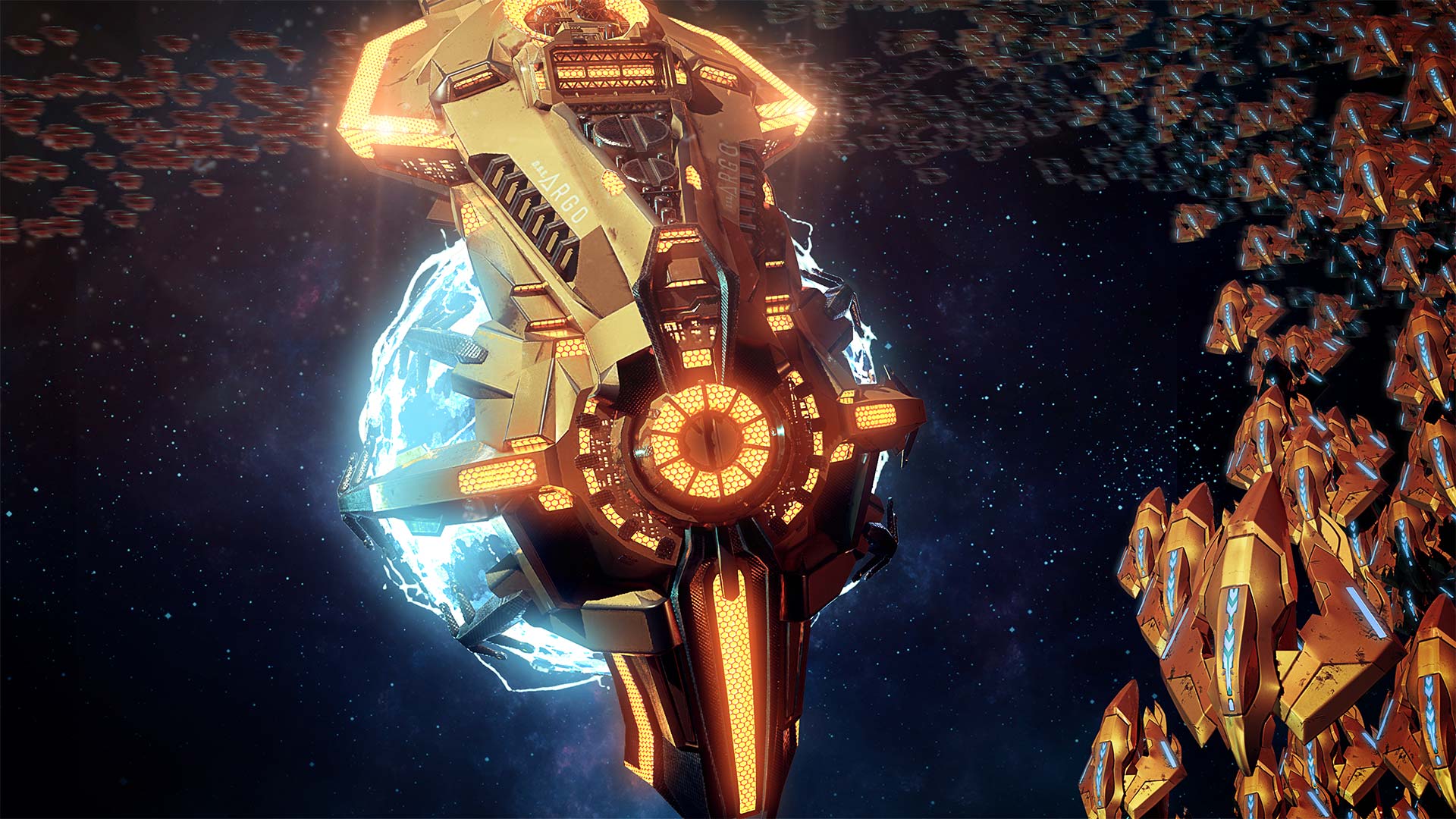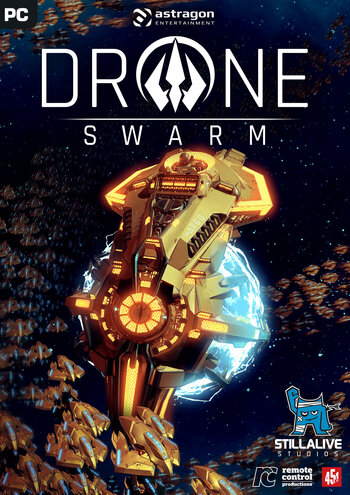 Please choose a platform:
Single-Player
Achievements
Cloud
Please note that the purchased product will contain a Steam-key. After the purchase you will receive the key with all needed instructions via e-mail.

Game:

You are Captain Carter controlling a swarm of 32,000 drones! Aboard the spaceship Argo you strategically deploy them to overcome any obstacle. Split the swarm to simultaneously defend your ship and attack the enemy. Develop your own tactics, creatively outsmart the enemy, and exploit the environment to destroy alien aggressors. Explore the uncharted galaxy with its many dangers on your mission to find New Earth. Evolve the swarm with new abilities and keep upgrading your mothership to overcome ever more powerful threats.

Story:

The year is 2118. Earth lays in ruins after huge swathes of it were destroyed by a massive swarm of alien drones. The psionics among the few human survivors found a way to control the drones and halt the attack. With the swarm now under human control and Earth uninhabitable, the starship Argo was built and sent out to find New Earth. You, Captain Carter, lead this mission – the swarm is yours to command!
• Control a vast swarm of 32,000 drones

• Think quick and defeat your alien opponents in fast-paced space battles

• Keep adapting your tactics to counter ever more challenging enemy fleets and loadouts

• Use and combine unique swarm abilities to efficiently defend and attack simultaneously

• Evolve your swarm and upgrade your mothership to withstand the enemy

• Journey through an expansive story campaign featuring over 100 encounters

• Use your environment to your advantage and outsmart the enemy
Requires a 64-bit processor and operating system
OS: Windows 10
Processor: Intel Core i5-3570K 3,4GHz or AMD Ryzen 7 1800X
Memory: 8 GB RAM
Graphics: NVIDIA Geforce GTX 660 or AMD Radeon RX 560 3,6 GHz
Storage: 5 GB available space
Developer: stillalive studios
Genre: Sonstige, Strategy