The upcoming Bus Simulator City Ride published by us and developed by stillalive studios is available for digital pre-order for Nintendo Switch™ as well as box version in selected retail stores. Fans who pre-order the game at Nintendo eShop will receive a 10% discount until the release on October 13.
A trailer revealed not only the release day but also presented first gameplay impressions.

In Bus Simulator City Ride, you can transport passengers throughout the fictional city of Havensburg in 10 official licensed buses. While driving routes, selling tickets, and handling different drive events, you will build up their own bus company and improve Havensburg's public transport network - much to the delight of their growing number of passengers. Additionally, Bus Simulator City Ride offers an exclusive Sandbox Mode on Nintendo Switch™. This game mode allows you to have a complete bus driver experience without any limits. All buses, districts and routes are unlocked. This is the perfect chance to drive the most beautiful routes of Havensburg with all buses from renowned manufacturers such as Alexander Dennis, MAN, and Mercedes-Benz right from the beginning.
Visitors of this year's gamescom were able to take the driver seats for the very first time. From August 23 to 28, astragon Entertainment welcomed fans and trade visitors to play a demo version of Bus Simulator City Ride.

Bus Simulator City Ride will be released on October 13, 2022, for Nintendo Switch™. Next to the digital release in the Nintendo eShop, a retail version will also be available in selected countries. The digital and retail version of the game will cost 34,99 EUR/34,99 USD/29,99 GBP (SRP). The retail version of the upcoming Bus Simulator City Ride is now available for pre-order at selected retailers and digitally in the Nintendo eShop.
Find Bus Simulator City Ride:
Nintendo eShop United States of America & United Kingdom
Selected Retailers: Amazon UK, GAME (UK)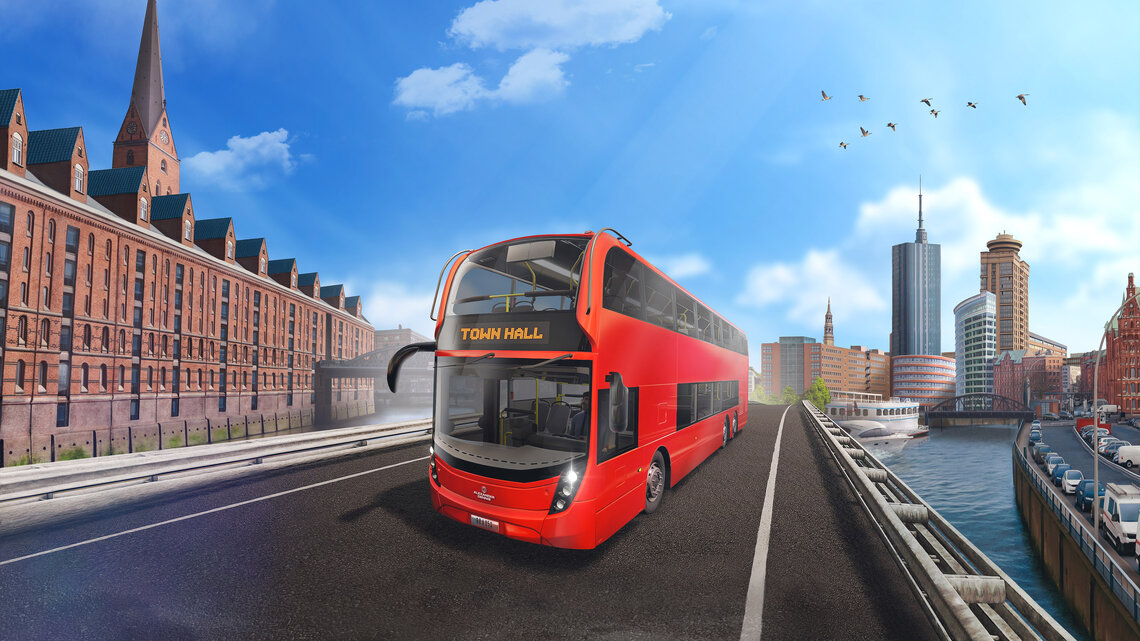 About Bus Simulator City Ride
Take the driver's seat as you transport passengers around a lively city in officially licensed buses from 10 world-renowned manufacturers – from electric buses to articulated or double decker buses. Drive routes and complete campaign missions to unlock even more buses, districts, and routes. Climb up the career ladder and build a public transport network for your city. With detailed cockpits, you can take the driver's seat and experience real bus driving immersion while driving on a detailed and lively map! The city of Havensburg is inspired by cities in northern Europe and offers you a variety of eye-catching buildings and landscapes, including the harbor warehouse district, harbor, old town, and surrounding countryside.
Features
• 10 official, licensed buses from 10 renowned manufacturers such as Alexander Dennis, Blue Bird, BYD, IVECO, MAN, Mercedes-Benz, Scania, Setra, Volvo, and Vicinity
• Lively, detailed city inspired by cities in northern Europe
• Route and bus fleet management
• Campaign mode
• Driving events
• Voice-overs in English and German
• Sandbox mode